In the fall of 2014, seasoned realtors/ property investors came together to conduct a meeting about opening a property management company that would provide the Investor with the EXPERT Service. This service included 24/7 communication which we felt was missing link in our area. After many interviews with property owners to gather insight, we developed a strategic plan to help property owners and investors with the best in service and communication in our market.
4 Rent Property Management will continually improve our services to the investor and the provide the best livability to our tenants. This will lead to long-term Happy Tenants and Prosperity for our Investors.
Stephanie Bordelon » Principal Broker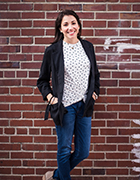 Stephanie has been actively involved in residential Real Estate since 2005 in Clarksville (with the exception of a short PCS to Texas!) She has managed her own rental properties for 10 years now, so a move in to Property Management was an easy transition. Stephanie has a passion for helping others, and providing exceptional customer service to all parties involved. She is an Army Spouse and Mom to 2 boys. In her free time she enjoys being outdoors, or cooking/eating.
Debra Butts » Owner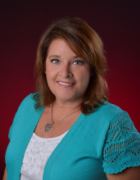 A Real Estate Broker Licensed since 1996, currently with Keller Williams and an Investor in 4 Rent Properties. A Native of Clarksville, My Husband and I raised our Daughter here and enjoy spending time with our huge and chaotic families. My passion is people and providing Excellent Customer Service. The local community as well as Military families all have their own unique housing needs. My husband and I have owned and managed 10 properties and know the challenges first hand. We would love the opportunity to put our knowledge and experience to work for you. 4 Rent Properties will treat Your property as if it were our Own.
Krissi Layne » Office Admin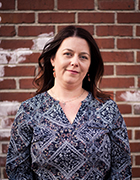 Krissi Layne is the Office Coordinator at 4 Rent Properties. Although new to this position, she brings 12 years of Office Administration experience to our company. She is excited for this new adventure and getting to know our clients.
Andrew Duenas » Office Admin
Andrew Duenas is the Office Administrator for 4 Rent Properties. He has been with our company for one year and has been a valuable asset to us. Andrew previously served in the US Army at Fort Campbell for 3 years as a Blackhawk Mechanic and crew chief. He is currently a full time college student and looking forward to his graduation in the future.